HomePage
|
RecentChanges
|
EditorIndex
|
TextEditorFamilies
|
Preferences
---

 Shareware windows editor for PHP and HTML


 Author:   C-Point Software 
 Homepage: http://www.c-point.com/php_editor.php
 Family:   HTMLEditorFamily
 Platform: Windows
 License:  Shareware

Unified color-coded syntax - both for PHP and HTML.
Unlimited Undo and Redo
Load working files automatically next time you run the program.
Single-click navigation between documents using document tabs.
Line numbers. Optionally, you can have line numbers displayed.
Fast text searching.
Automate code insertion and repetitive tasks, and macro-like capabilities via VBScript
Brace matching - see the scope of the function or expression immediately.
Predefined templates, or create your own templates
Comment out or un-comment your code with one click. Perl-style comments are also supported.
Complete PHP reference and comprehensive tutorial.

 Screenshot: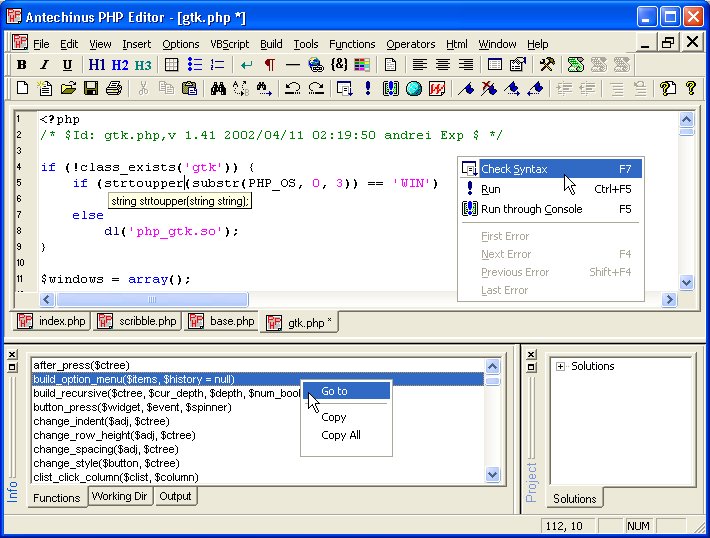 ---