HomePage
|
RecentChanges
|
EditorIndex
|
TextEditorFamilies
|
Preferences
---

 TextEditor, popular with those who edit HTML for a living.


 Author:   Jan Goyvaerts (DBA JGSoft
 Homepage: http://www.editpadpro.com/
 Family:   MicrosoftWindowsEditors
 License:  Shareware
 Platform: Windows

EditPad
?
Pro is a powerful and versatile text editor or word processor. Designed to make text editing as convenient as possible, using EditPad
?
Pro to edit text files will save you a lot of time and frustration.
JGSoftware also offers a freeware version called EditPadLite

 Screenshot: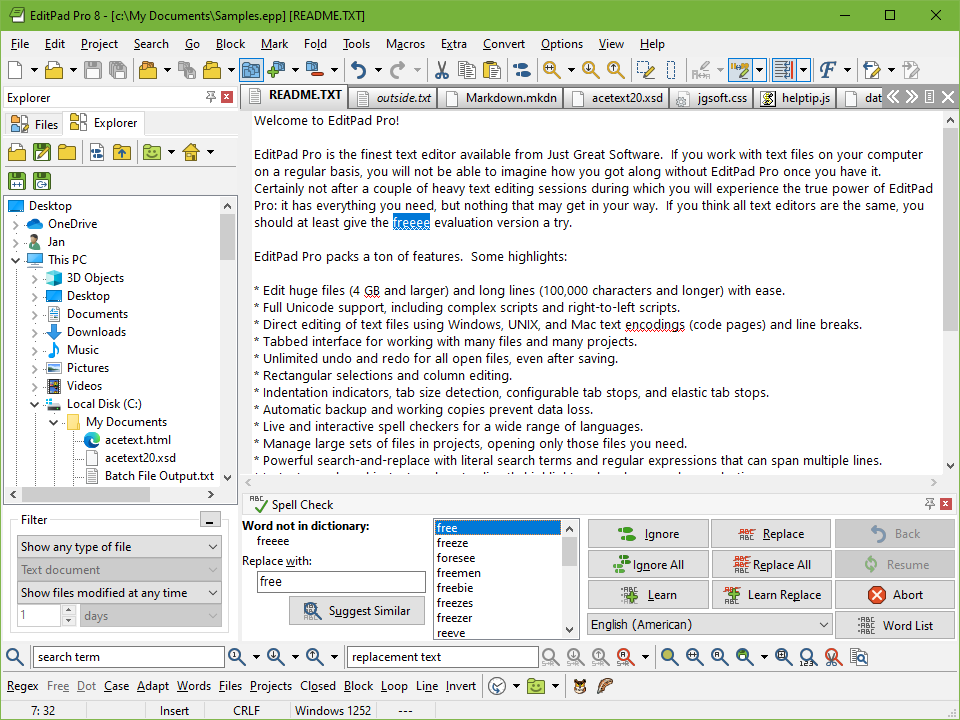 ---