HomePage
|
RecentChanges
|
EditorIndex
|
TextEditorFamilies
|
Preferences
---

 A hex editor for DOS and Windows.


 Author:       Mikael Klasson
 Homepage:     http://mklasson.com/hexit.php
 Download:     http://www.oldos.net/dos/hexit157a.zip (Version 1.57, from 2002)
 Family:       HexEditorFamily
 Platform:     MS-DOS, Windows
 License:      Freeware

The author is Mikael Klasson, from Sweden.
The archive contains two executables - one for 16-bit DOS and one for 32-bit Windows command prompt. Originally released as shareware, the current version is free.

 Screenshot: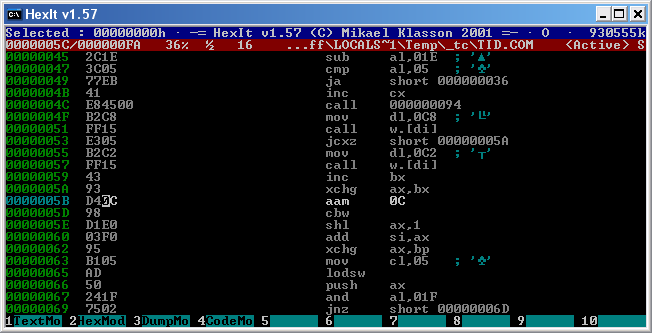 ---