HomePage
|
RecentChanges
|
EditorIndex
|
TextEditorFamilies
|
Preferences
---

 A text editor for HP-3000 systems running MPE, Linux, and Windows


 Author:   Robelle Software 
 Homepage: http://www.qedit.com/
 Family:   MiniComputerFamily HPEditorFamily
 Platform: MPE, HP-UX, Windows
 License:  Commercial

note: For a while, QEdit referred to the TheSemwareEditor. The rightful name was restored a while back.
---
(I remember when Semware announced the change. They weren't aware of Robelle's product when they named their MS-DOS editor "Qedit", and it took a while for Robelle to become aware of them. Much "oops!" all around, and a rename of MS-DOS Qedit to The Semware Editor. --
DMcCunney
)
---
QEdit is now available on the Windows platform.

 Screenshot: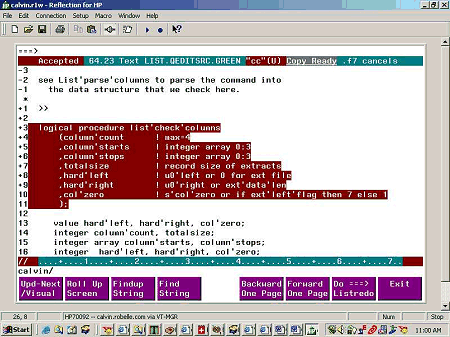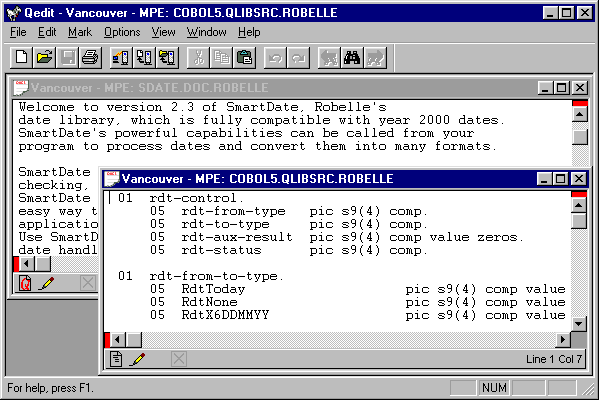 ---