HomePage
|
RecentChanges
|
EditorIndex
|
TextEditorFamilies
|
Preferences
---

 Cross platform commercial software aimed at fiction writers.


 Author:   Anthemion Software Ltd.
 Homepage: http://www.writerscafe.co.uk/index.htm
 Family:   WritersIDEFamily
 Platform: Windows, Linux, Mac OS/X
 License:  Commercial

Writer's Café is a set of power tools for all fiction writers, whether experienced or just starting out. The heart of Writer's Café is StoryLines
?
, a powerful but simple to use story development tool that dramatically accelerates the creation and structuring of your novel or screenplay.

 Screenshot: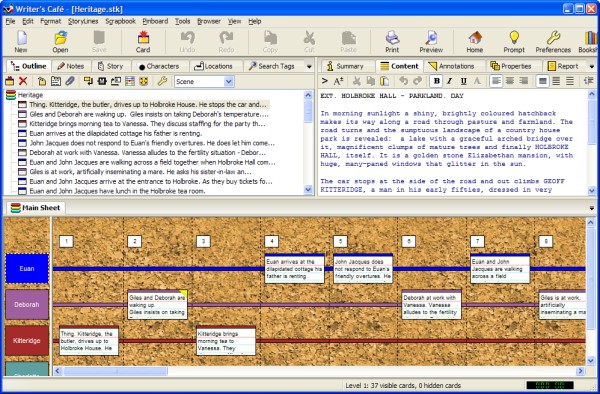 ---