HomePage
|
RecentChanges
|
EditorIndex
|
TextEditorFamilies
|
Preferences
---

 Freeware Windows Notepad replacement with multiple clipboards


 Author:   Mc & RENOX technologies
 Homepage: http://mcrenox.com.ar/xpad/
 Family:   NotepadReplacement
 Platform: Windows
 License:  Freeware

XPad is a powerful and simple text editor, with multiple clipboard and automatic copy selection to clipboard feature; links, e-mail and file path managing, capable of opening Windows, Linux and Apple text file formats. Supports UTF-8 encoding. Much more complete than the Windows Notepad, so it's a good replacement for this.
Features:
All menus on the screen.
Multiple clipboard feature.
Automatic copy selection to clipboard.
UTF-8, Base64, UU, Quoted, URL, encoders and decoders.
UTF-8 auto detection.
Windows, Linux and Macintosh text file support.
Tabulation in TABs or Spaces.
Open web links, e-mails address or file paths just selecting it.
Stay on-top feature.

 Screenshot: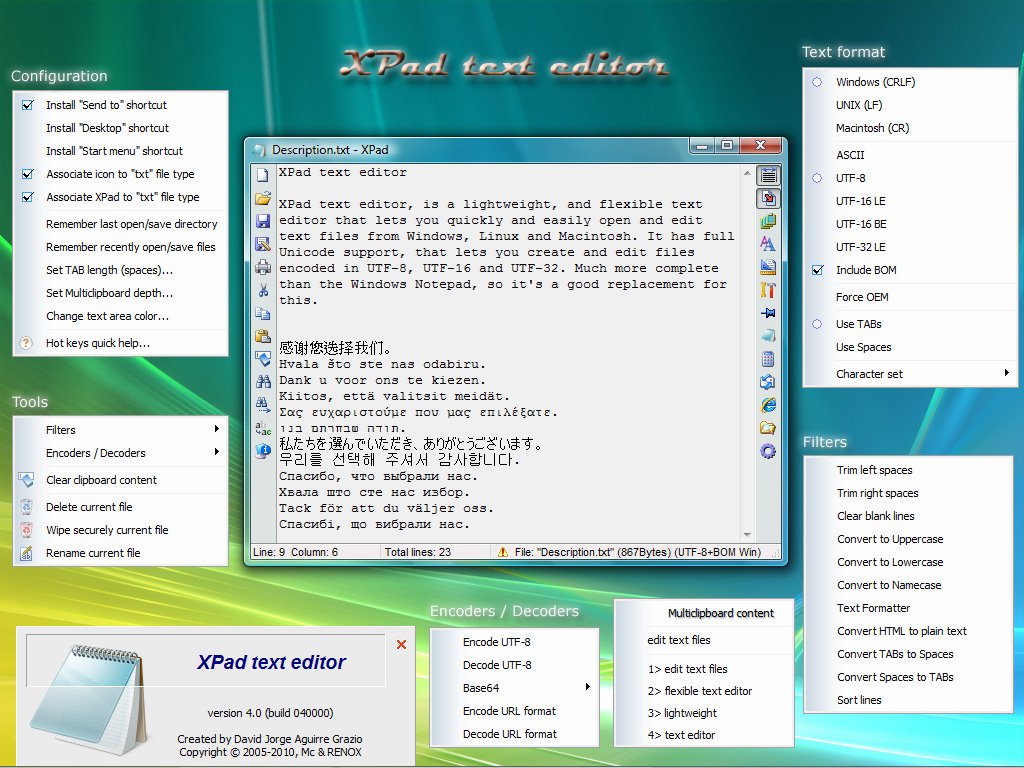 ---