HomePage
|
RecentChanges
|
EditorIndex
|
TextEditorFamilies
|
Preferences
---
Difference (from prior major revision)
(
minor diff
,
author diff
)
Added: 4a5
Changed: 15c16
---

 This is a GUI version of the popular E editor for IBM OS/2 Presentation Manager.


 Author:   IBM Corporation
 Homepage: http://www.ibm.com
 Download: http://hobbes.nmsu.edu/h-browse.php?dir=/pub/os2/apps/editors/epm
 Family:   IbmEditorFamily OS/2EditorFamily
 Platform: OS/2 Presentation Manager
 License:  Commercial

It is fully compatible with E in full screen mode.
It is a solid member of the IbmEditorFamily of TextEditors.
EPM has got a big set of macros in a distribution called [nepmd (Netlabs EPM Distribution)].
See also [article in OS/2 Ezine]

 Screenshot: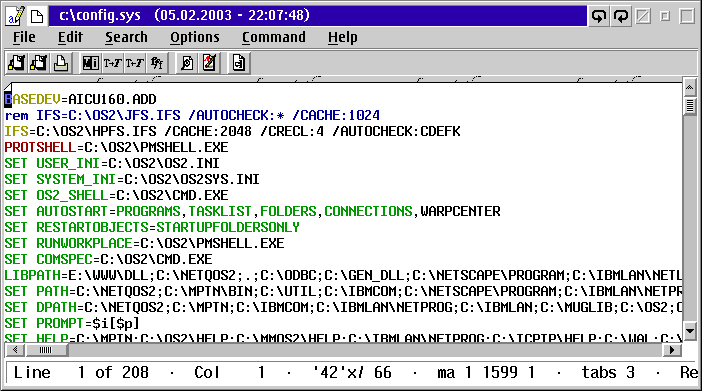 ---