HomePage
|
RecentChanges
|
EditorIndex
|
TextEditorFamilies
|
Preferences
---

 Redit is a text editor for the AmigaDOS operating system.


 Author:   Kai Scherrer
 Homepage: http://www.kaiiv.de/redit/
 Family:   AmigaEditorFamily
 Platform: Commodore Amiga
 License:  Freeware

Redit is a small Text editor written in C++ which runs on AmigaOS? 1.2 up to 4.1. It supports multiple documents and has no limit on line length.

 Screenshot: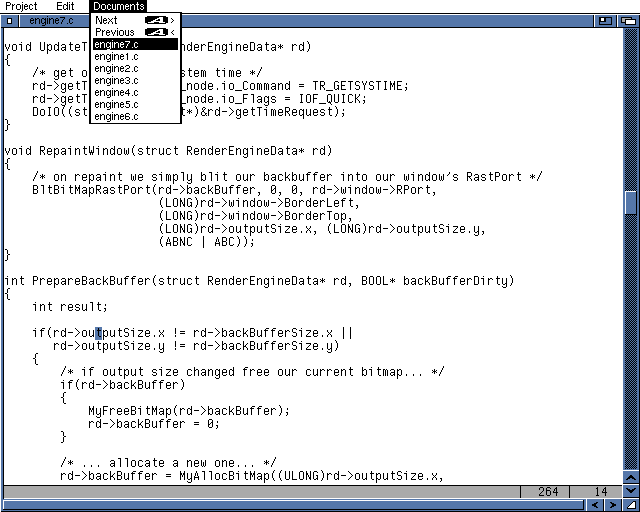 ---