HomePage
|
RecentChanges
|
EditorIndex
|
TextEditorFamilies
|
Preferences
---

 Texts is a WYSIWYM editor for Markdown files.


 Author:   Fyodor Sheremetyev
 Homepage: http://www.texts.io/
 Family:   MicrosoftWindowsEditors MacintoshEditorFamily FullScreenEditorFamily
 Platform: Windows, Mac
 License:  Shareware

Texts is a new kind of editor for creation of text structure and content. Books, articles and blog posts written once in Texts can be processed and published in many formats.

 Screenshot: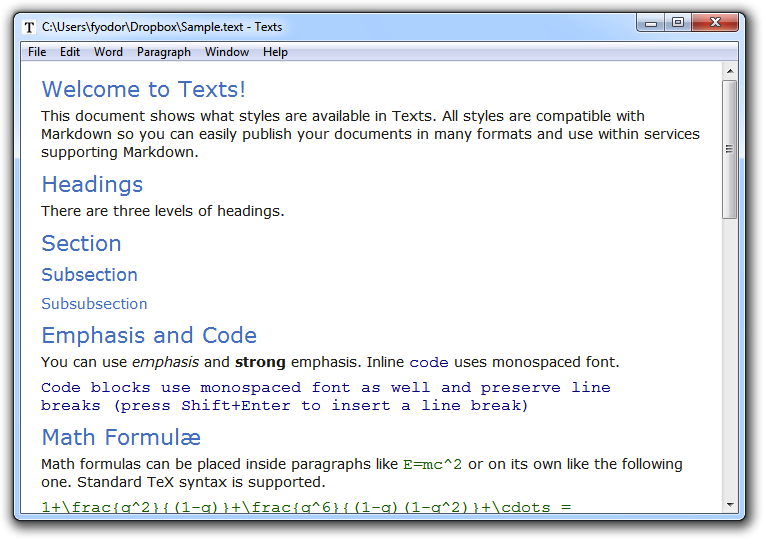 ---