HomePage
|
RecentChanges
|
EditorIndex
|
TextEditorFamilies
|
Preferences
---

 Open source lighweight Lus IDE with code completion, syntax highlighting, live coding, code analyzer, and debugging


 Authors:  Paul Kulchenko
 Homepage: https://studio.zerobrane.com/
 Github:   https://github.com/pkulchenko/ZeroBraneStudio
 Family:   LuaEditorFamily 
 Platform: Windows, Linux, OS/X
 License:  MIT License

ZeroBrane? Studio is a lightweight Lua IDE with code completion, syntax highlighting, live coding, code analyzer, and debugging support for Lua 5.1, Lua 5.2, Lua 5.3, LuaJIT?, and other Lua engines.
Feature highlights
Small, portable, open-source, and cross-platform (Windows, Mac OSX, and Linux);
Auto-completion for functions, keywords, and custom APIs;
Interactive console to test code snippets with local and remote execution;
Live coding with Lua, LÍVE, Gideros, Moai, Corona, GSL-Shell and other Lua engines;
Integrated debugger (with support for local and remote debugging, including cross-platform and on-device debugging);
Fuzzy search for files, symbols, and library functions, function outline, and more.
''(Note: ZeroBrane? is based on Estrela, and is the next generation of that product)

 Screenshot: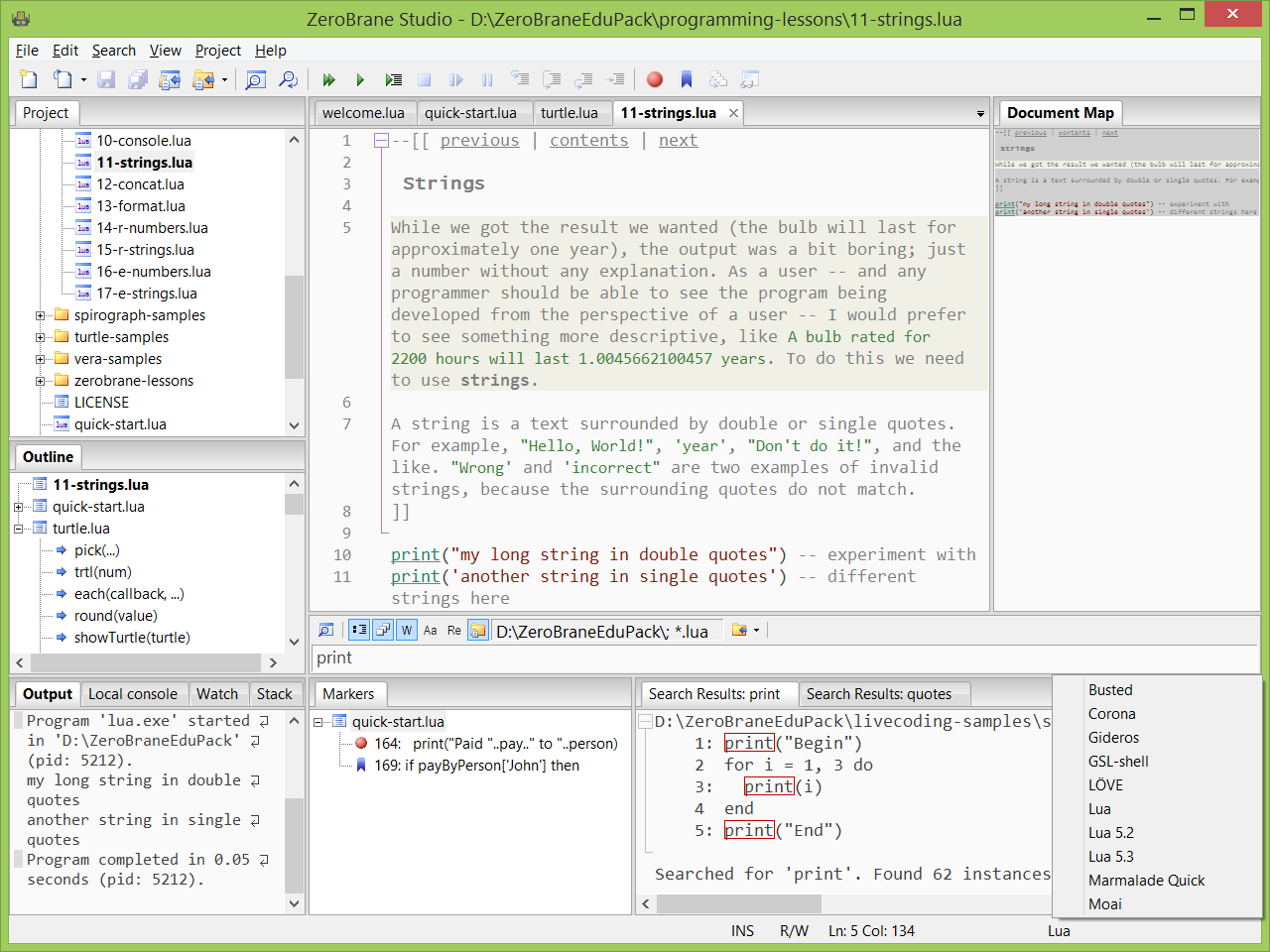 ---